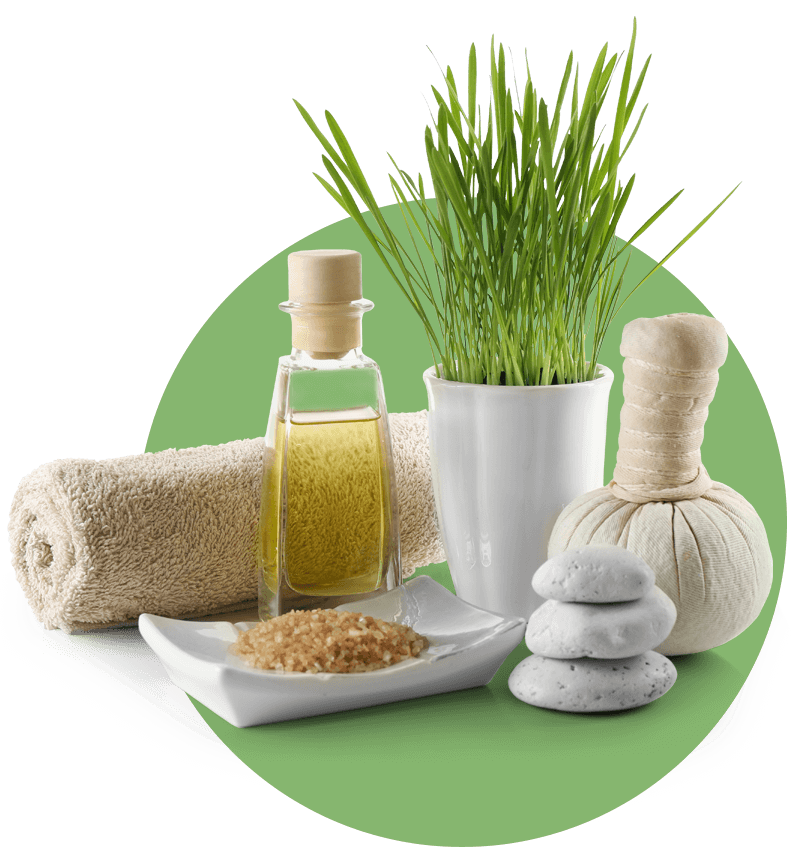 Welcome to
Tree House Spa
We provide high quality massages
for men and women at affordable prices.
Book Now
Our services
Located at 268 River Valley Road, our treatment centre focuses on high levels of cleanliness,
and all of our massage therapists are trained professionals.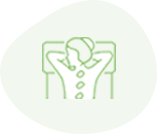 Body Massage
Our signature body massage helps to de-stress, relieve muscle pain, and decrease stiffness.
| | | |
| --- | --- | --- |
| 60 min | 90 min | 120 min |
| $55 | $80 | $105 |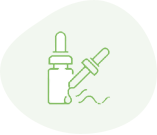 Essential Oils Massage
Experience the pleasures of our signature body massage with the added benefit of essential oils.
| | | |
| --- | --- | --- |
| 60 min | 90 min | 120 min |
| $65 | $95 | $125 |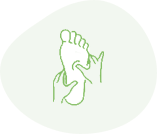 Foot Massage
Our foot massage can improve your sleep, reduce aches and pains, and promote better blood circulation.
| | | |
| --- | --- | --- |
| 60 min | 90 min | 120 min |
| $40 | $60 | $80 |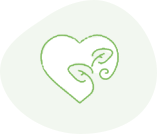 Prenatal Massage
Relieve normal discomforts experienced during pregnancy, such as backaches, stiff neck, leg cramps, and headaches.
| | | |
| --- | --- | --- |
| 60 min | 90 min | 120 min |
| $55 | $80 | $105 |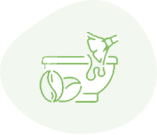 Body Scrub
Our nourishing body scrub exfoliates the skin on your body leaving it feeling fresh, smooth, moisturised and soft.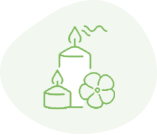 Ear Candling
Improve conditions affecting the head and ears such as sinus congestion, ear noises and excessive earwax.
Customer reviews from around the web
Anxin Wang
09:36 22 Sep 22
刚刚按摩后,整个人一下子轻松起来了,精神满满👍👍👍
Quiet and quaint place. Masseuse are strong. 90min full body massage for $80. Call to make an appointment. Opening hours 10am-1030pm. A good find in River Valley area. Professional service.
Yap Vun Loong
12:39 16 Sep 22
New staff for leg massage if nice and very smooth. Will come and massage again ! 😊
今天放工后骑车路过,累了想休整一下,好客友善的老板娘让我把脚车停在厅内门后,享受了一把顶级的按摩服务,驱散了做一天工和骑十几公里的疲劳,下次还要👍
Ross Cramp
10:06 12 May 22
I visited Tree House suffering lower back pain and hamstring issues. I left much more relaxed. First visit but will be back. Thanks Jasmine.
Great foot massage!! Feet felt so light after the massage. Great for a long way around Clark quay! Professionally well done :):):) boss is really friendly too! Love the experience. Will be back!
I always receive very good and consistently strong massages by the therapists here. I first started coming for one hour massages but found it was a bit rushed and they could only focus on my back. I now come for the 90 minute or 120 minute massage and now get a great relaxing massage, and feel completely refreshed afterwards. Excellent place to enjoy a quality massage at a reasonable price. Recommended for everyone…they also have a room for couples and I have come here together with my spouse as well.
Warm service, great massage at a reasonable price. Had the 90 mins deep tissue massage and enjoyed it and walked away refreshed.
Béchir HELLAL
14:55 26 Sep 21
Amazing team. Clear, 5 stars service. Thank you all the team
Jens Boegh-Nielsen
09:24 12 May 21
Very professional service. My shoulder pain and my back pain that I have had for 10+ years is almost completely gone. Jasmine is working wonders! Highly recommended.
Professional service, nice talking with their boss, will come again.
Karl Smith
04:14 01 May 21
Great service and friendly staffs, highly recommended!
Elaine Zhang
09:26 25 Mar 21
I had a massage at Tree House Spa last weekend. The staff was very friendly and caring, the service was very professional and the environment was very clean, comfortable and quiet. Highly recommended!
Very skilled massage therapists. body is much more relaxed now.
Ke Xin Liang
06:40 26 Dec 20
很喜欢这边环境,按摩人员也很厉害,有些地方按到很痛然后很难受,这个按着很舒服,全身轻松
Good massage technique and attitude. I'll come again
Karine Hoi
16:34 24 Oct 20
went an extra mile with great service.massage is pretty good too! will definitely visit again.
Neo Sree (NeoSree Stories)
15:07 19 Sep 20
My favourite spa in Singapore! They really take care of your body very happily 😍
Been there 1st time with my partner. Quite professional massage. The 60-minute oil massage was effective for our muscle pain relief. We would love to visit again.
Joe Kiat Chong
23:47 19 Jan 20
Good clean massage at this joint compared to other spa in the area. Well recommended as the staff are all well trained!
The leg massage was good and professional.Value for money as compared to other similar establishments.The place was well renovated and clean.
Shaleyna Santiago
06:16 08 Nov 19
i did upper back for 30 mins with Tina today, Aug 2019. She knew i had tensed shoulder without me telling her and she did her best to loosen the tension in the muscles. Within that 30 mins i went in and out of sleep without me realizing. The best massage I've ever had in my 29 years in this planet. do look for her if you are visiting. I am not sure about others but she will be my go to person anytime. Thanks Tina!!
Very good place. Came here spontaneous, cause of a pain in the neck. Had a 60 min Massage. It is a strong massage, but my back is so tensed that it desperately needed to be smoothed from tissue to top.For sure I will have some muscle ache the coming days, but the tense already feels much better!Will come back!
Tree house spa is a gem in big city. I dropped by without expecting but it made me chill and relaxed a lot. 40 SGD for one hour foot massage is reasonable but I guarantee the experience you get will be more than that price!通りかかってたまたま入りましたが、予想以上に広くて綺麗でした!スタッフの技術がよくて、ゆっくりしっかりツボを一つ一つ押していて、すぐ眠りに落ちてしまいました。価格以上のサービスを受けれてよかったです!
The BEST massage place in Singapore for only S$ 50 for FULL 60 mins. The rooms are clean, the massage beds and towels smell fresh and they also offer couple room. I have been a regular for just over a year now, I love how professional the ladies are. They are super experienced and knowledgable, I often go there with different complains, such as tension related headaches, shoulder aches from caring my baby or aching muscles from exercising. They would always know what to do to target those troubled areas. Excellent services!
Nearby to where we live and work, so this is a convenient pop-in massage place when I suffer from tension headaches. The most important things for any massage parlour (to me anyway) is cleanliness and quality of massage. Tree House Spa ticks both of these boxes, its clean, and the massage is consistently good. I have been going here on and off for nearly 2 years now and would recommend it to others.
Reasonably priced and really superb massages! Mostly mandarin speaking and very service oriented.
I visit here almost every weekend since I think here is the best massage place in Asia. They do finger pressured and oil treatment at the same time. Both ways are nice. And the massagers are well trained. You no need to digignate one. Doing Great. / 毎週末行ってます。なぜなら、とても良いから。指圧とオイルのコンビネーションで、オイルのほうが時間的に長く当てられているけど、ピンポイントで効く。どの施術しにあたっても品質が良い。
Lim Kim Liang
11:58 15 Dec 18
Good costumes service clean environment lady is friendly to chat with most importantly they are very skilled in massage.
Visited few times, I continued to enjoy the outstanding massages from different masseuse of this spa. Some maybe slightly better than others, but all rated 4 to 5 stars. Serious and genuine, most of them came with experience and knowledge in Chinese tui-na (推拿), so when combine with aromatheraphatic, the massage became fantastic. Especially the focusing on my back lower spine was excellent, erasing all pain and tiredness... the place may not be lavish, but clean and neat, and all rooms with attached bath. Most important is the price... very reasonable.
A highly recommended TCM treatment place for anyone who needed to relieve those stiff joints & muscles. 加油 💪😊👍👍👍
Thara Amerin
09:26 10 May 18
Came across this place for an early night massage. My partner and I ordered a couples room, which we got with no problems. Staff were great and the massages were perfect and just what we needed. The facilities might seem a bit dated compared to high-end type places but price was much cheaper than most of the local spots around the Orchard Rd area (where we were staying). Good value for money.
Shirley Ching
08:33 10 Feb 17
The staff of Tree house spa is a very professional and well train establishment . The shop is clean n hygienic with fresh towel n quality massage oil. Definitely coming back.
Yufang Wei
10:44 25 Jan 17
This is a very formal massage parlors, massage professional formal, technical approach is good. Please do not believe in the slander of some people. I feel very formal.
@sam wong您好!我是YOYO不知道您能不能看的懂华语字,,我想问您一件事情,请问您是什么时候来tree house spa 按摩的?我是在什么情况下问您那个问题的?我自问没有做过这些事情.因为您是上周发的评论.而且我也查看了我们店里的登记没有看到您的记录,我都是规规矩矩的按摩我是要长期做工的不是做几天就回国的.因为我不会说话所以我做工的时候是很少和客人聊天.除了问要不要加钟,这么久了英文问加钟都不是很流利的.如果不是老板来问我我都还是不懂这些的.还是说我是在哪里得罪您,我们的店是老字号正规按摩的,要不然我们也不会被消协肯定!
Visited this new spa along River Valley Road next to Oxley Edge/ opposite Aspen Heights a few times, probably the best around this area. Young and cheerful genuine experienced masseuse leading you into clean and cosy rooms with soft music, all with attached bath. Appreciate their efforts to keep the place organized and well lit. Importantly the masseuse is never rushing for time, even with a bit of overrun.
Quiet and quaint place. Masseuse are strong. 60min foot massage for 40sgd. Call to make an appointment. Opening hours 10am-1030pm. A good find in River Valley area. Professional service.
The place was supposed to close at 10.30pm but we reached at 9.50pm and they were able to accommodate us for a 1-hr massage! Ladies did a great job. They were considerate to let us rest as much as we can. Was in my pants and was offered to change into disposable shorts too. Will visit again!
Wonder Wonder
05:29 01 May 22
Omg the worst place ever. No privacy, they can leave you to do their own things in the middle, talk to each other while massaging , poor place, no go
If you are looking for privacy - THIS IS NOT THE PLACE FOR YOU.Had very weird expirence which the messeur kept the door of the room half open.I've never been in a place which someone can pass by and see you easily during a massage.Very creepy and strange. I hope they will change it for future customers.
Kavita Devi
10:34 14 May 21
Probably one of the worst massages I have had. The masseuse didn't speak English - which is the norm for cheap massage places because owners value profits over service to non-chinese in Singapore (but I will not expound on the hypocrisy of this in my supposedly harmonious racially diverse country), but that aside, the masseuse either did not use enough pressure or too much, with no in-between. She also massaged my face with her bare hands, which demonstrates poor hygiene. Most professional places use towels placed over their customers' head and face. I had to tell the masseuse to stop touching my face. She then proceeded to 'massage' my head, but she spent most of her time scratching my scalp. This totally grossed me out and I ended the massage at that point.There is also an inappropriate lack of privacy (see attached photo) . Anyone walking by your cubicle will be able to see you changing or getting massaged thanks to the clear glass panel in the door!Skip this place. You're better off paying a bit more for a more enjoyable, and professional experience
Booked a massage at 11.00am for this afternoon. Called 25mins before massage is due to say they can no longer do it as another customer extended their booking and to change the booking to Saturday. Poor service.
SELENE CHANG
02:36 03 Nov 19
I've tried many times but the owner always talked so loud and nonstop, you could hear her even in the massage room. I need peace and tranquility, not women nagging. Natureland is way more classy.
Meet some of our team
All of our massage technicians undergo a rigorous training programme
to ensure our customers receive a high-quality service, everytime.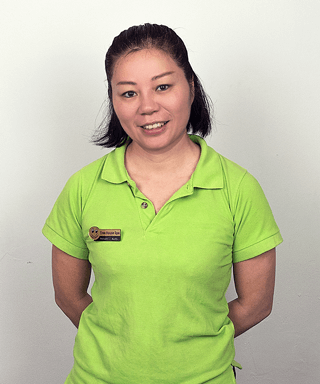 Kelly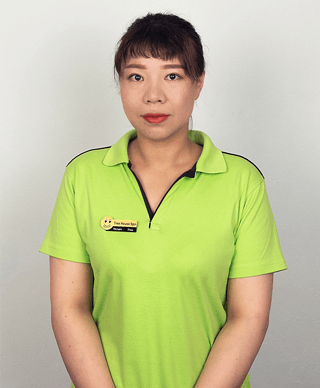 Tina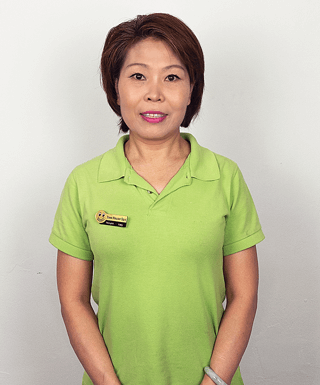 Amy
Frequently asked questions
Below is a selection of common questions and answers. We'd be delighted
to hear from you if you have any other questions.
Do I need to book in advance?
No, you don't need to book in advance, we take walk-ins on a first come, first served basis. During peak hours or if you are looking for a couples massage room, we do advise calling in advance to book to avoid any potential disappointment.
Do you have shower facilities available?
Yes, we provide complimentary shower facilities in each of our massage rooms. You may use these facilities before and/or after the massage as desired. We provide shampoo, body wash and towels.
Do you have a couples room?
Yes, we do have a couples massage room available. During some peak hours, you may need to call ahead of time to check on availability, but of course, you can still feel free to walk-in anytime and we'll do our best to accommodate.
Can I customise my massage?
Yes, whilst our massages tend to follow a standard flow, we can adjust it as needed to suit your needs. For example, if you have a headache or stiff neck/shoulders then let us know on arrival so we can try to relieve this for you. If you have injuries or sore areas you want us to avoid, just let us know. We'll always try to accommodate all reasonable requests.
Contact Us
Get in touch or drop by to enjoy a relaxing massage
at Tree House Spa.